Najibah Al-Mahdi
List All Members | Video Spokesmodels: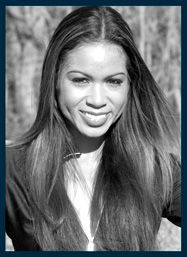 Najibah Al-Mahdi
Video Spokesmodel
Gearshift TV
10555 Main Street
Suite 470B
Fairfax, Virginia 22030
Najibah comes to Gearshift TV with many years as a spokesmodel under her belt. Her infectious enthusiasm has made her a top choice for corporations like Blackberry, Amtrak, and MTV, and she also done promotional work for celebrities such as LeBron James, U2, and the Black Eyed Peas.

After spending time in a study abroad program in Spain, she earned her Bachelors in Business Administration from PACE University. She offers a strong and developed skill set in marketing, promotions, and communications which makes her the perfect choice for your next video!