Are You a Small Business Owner Looking for Free, Detailed Information About YouTube? Look No Further!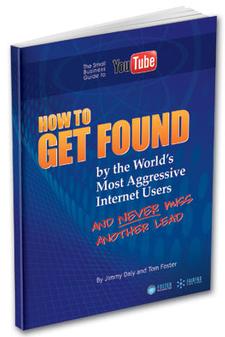 Did you know that YouTube is the second largest search engine in the U.S.? Users watch over six billion hours of video each month on YouTube—that's almost an hour for each person on Earth. So to say that it's important to understand and take advantage of all YouTube has to offer is a gross understatement!
If your business isn't taking advantage of video you're missing out on a huge opportunity to reach your audience where they watch, laugh, and learn.
The Google–YouTube Connection
Google loves video. Why? First of all, Google's programmers and managers understand how powerful video is. They know that videos scratch an itch for instant, easy-to-digest information.
Need proof that Google believes in the power of video? In 2006 Google bought YouTube. So Google has a vested interest in rewarding businesses that use the video sharing site. They have every reason to reward active YouTube users.
Exactly How to Make the Most of Your YouTube Channel
To help you better understand YouTube—how it works, how to grow a following, and which types of videos perform best on the site—we've created this free offer. Our video team wants to give you the upper hand: to provide you with the tools you need to blow away your competition. This offer is totally free. All you have to do is fill out the short contact form on this page.
After you fill out the form you'll receive an email containing your free downloadable book. Read it over, implement some of the advice given, and call 703.962.1270 if you have any further questions. With over 20 years of experience shooting, editing, producing, and promoting videos, the team at Gearshift.tv is ready to help you with your every video need.