Read This Book BEFORE You Attempt to Create Your Own Web Videos!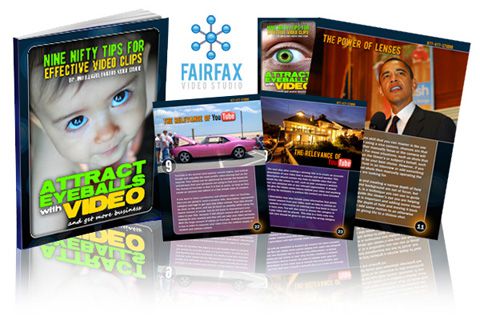 A recent poll done by the Pew Research Center found that 78 percent of study participants had watched or downloaded an online video. This is up from 69 percent just four short years earlier.
Studies like these prove that online video is an increasingly important part of marketing. But the question is: Are you doing it right? Are your videos the kind that people will watch and share? Or will the viewers find your video, only to quickly click away due to bad sound, terrible video quality, or content that doesn't deliver the information they were looking for?
A Detailed Guide to Making Videos That Convert
Anyone can shoot a video with their smartphone and load it to YouTube; my 11-year-old does it all the time! But when you own or manage a small business trying to create a public identity and improve its reach, this type of video simply will not work. It won't convert viewers into paying customers, it won't get shared, and it may even tarnish your good name.
To help you build the small business in your competitive niche that succeeds in the cutthroat world of online video, we've created this free offer. Our short e-book, Nine Nifty Tips for Effective Video Clips, will give you:
Specific advice on how to tell a compelling video story—a story that people will want to watch and share.
Detailed instructions on how to make every moment of video footage count.
Advice on choosing the right video equipment.
Easy-to-follow instructions on properly optimizing your videos.
This list highlights only a select few of the many topics covered in this in-depth report. If you're serious about shooting better video for your business and taking the steps necessary to get your business noticed online, then request your free copy today.